Stihl Advance ProCom Headset, helmet mounted
£328.00 ex VAT(£393.60 inc VAT)
Product code:

B1990-2
An innovative headset that combines ear protection with…
Read more
Available on back-order
Available on backorder
Item will be shipped later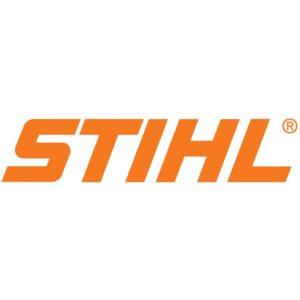 The Stihl Advance ProCOM headset is an innovative headset for arboricultural and forestry professionals that combines ear protection with intelligent communication for teams, offering multi-user communication, bluetooth connectivity, and radio.
Specification in brief:
Fits 3M compatible helmets such as Stihl or Petzl

Will fit Protos helmet using the 3M attachment arm 

Suitable for use in all weathers

Communication range of up to 600m 

Up to 16 users per circuit

SNR 31 (chipper) rated muffs

Optional 'ambient mode' allows the wearer to hear ambient noise such as traffic, voices etc
FULL DESCRIPTION
The hard-wearing headsets are available as an accessory to fit STIHL ADVANCE X-Climb and X-Vent protective helmets but can also be used with 3M compatible helmets from other manufacturers. The internal components are well insulated and IP 64 rated, meaning the STIHL headsets can be used come rain or shine, and the Lithium-Ion battery can last up to 17 hours on one charge. All the control buttons are large enough to be pressed with gloves on, and are intuitively designed to be used with touch alone, so that all functions can be accessed without taking the headset off.
STIHL ADVANCE ProCOM headsets have a communication range of up to 600 meters depending on the terrain, and can cater for up to 16 headsets.  Each ProCOM headset acts as an amplifier and increases the overall range of the system, meaning workers located around the forest or worksite could communicate over much further distances than 600 m. If your team are spread over a wide area, a range alarm tells you in good time if the headset may lose connection to other team members. If required, hand-held radio telephone sets can also be integrated into the network via Bluetooth too.
With a high attenuation value (SNR 31) and active noise suppression, STIHL ADVANCE ProCOM headsets reliably protect against the engine noise of petrol-powered equipment. What's more, an intelligent audio function means that incoming radio messages are prioritized and heard by the user, so that warning calls from colleagues can be heard clearly over any radio or music playing.
Ambient mode is a fantastic additional feature that allows the microphone to pick up ambient noise and play it through the ear phone speakers. This means potential dangers such as traffic, plant machinery or members of the public can be heard despite the 31 SNR rating. And the best thing? Ambient mode will deactivate automatically as soon as a loud noise (like that of a petrol tool) is detected and switch back to protecting your ears.
The communication modes can be tailored to suit you and your team. For example, if frequent communication is required, microphones can be left unmuted. Alternatively the push to talk (PTT) button is ideal for less frequent communication in noisy areas, and behaves more like a traditional walkie-talkie.
Much like STIHL DYNAMIC BT ear protectors, it's also possible to pair a smartphone so that users can answer phone calls or listen to music. Alternatively the in-built radio can be used with no smartphone required. The free ADVANCE ProCOM app adds extra functions such as saving your favourite radio stations, adjusting communication channels, and changing the microphone sensitivity to name a few.
FREQUENTLY ASKED QUESTIONS
Q. Is ProCOM compatible with helmets made by other manufacturers?
A. Although we recommend ProCOM for use with the ADVANCE X-Climb helmet, ProCom headsets will fit on any helmet compatible with 3M attachments.
Q. Will ProCOM fit on a Protos helmet?
A. Yes, ProCom can fit on Protos helmets using the 3M Peltor attachment arm.
Q. Can these connect with Sena headsets?
A. STIHL do not recommend pairing ProCOM with other headsets that also use Sena technology. Although some Sena products may be compatible depending on the software version (supporting profiles can be found in the user manual), functionality may be severely restricted. ProCOM uses the latest version of Bluetooth Mesh which is not commonplace in the arb market, therefore we are unable to publish a list of which products may be compatible.
Q. How does the active noise reduction feature work?
A. Active noise reduction means that two users can have a clear conversation while each using loud tools, as the background machine noise is partially eliminated. A microphone on each defender records the background noise and partially removes it from the voice message recorded with the mouth mic, meaning the user's voice is loud and clear above the machine noise.
The user can also adjust the microphone sensitivity to limit external noises being picked up by the mouth microphone alternatively the microphone can be muted and used in PTT mode instead. These features help to prevent loud and continuous chipper or chainsaw noise frustrating colleagues.
Q. How loud are the internal speakers?
A. The internal speakers are limited to a maximum of 82 db for all audio you will hear including music and voice communication. Given the high SNR rating of the ear defenders, you will still be able to hear all audio clearly.
Q. Can walkie-talkies be incorporated into the ProCOM Mesh?
A. No, only ProCOM headsets can be used in the mesh. If you have a DMR or walkie-talkie with Bluetooth capability, ProCOM can be connected and used conveniently as a headset. In this case, the mesh intercom will still be functioning in addition to the DMR connection, but DMR messages will not be heard by other ProCOM users.
If you wish to return an item ordered online, we will be happy to offer an exchange or refund as you wish, providing:
The item is in perfect, new and clean condition
The packaging is new and undamaged
The item is sent back with a returns number, within 21 days
To request a returns number please fill in our 
online return form
.
Click here to read our full returns policy
Free Delivery on orders over £100! Our free delivery service applies to orders over £100 before VAT, for delivery to UK Mainland. For smaller orders, or delivery to Scottish Highlands, Offshore Isles and Northern Ireland, there is a postage contribution based on weight. You'll be shown the delivery option(s) when you go through the checkout. Overseas delivery services: We deliver to many locations abroad. If you require delivery outside the UK, please contact us with your requirements and we will be glad to provide a shipping quote.