Home PPE & Clothing Boots Chainsaw Boots Meindl Airstream Chainsaw Boots
Meindl Airstream Chainsaw Boots
From £265.20 ex VAT(From £265.20 inc VAT)
Product code:

please select size / colour
A modern, trekking style chainsaw boot. Class 1.
Next working day delivery
If ordered before 2pm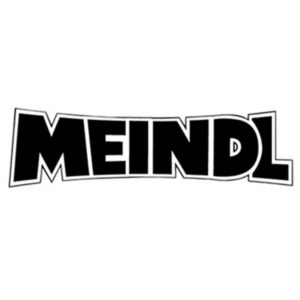 Free UK Delivery
The Meindl Airstream chainsaw boot is a modern, trekking style chainsaw boot. Hand-crafted in Meindl's German factory.
Features of the Meindl Airstream Chainsaw Boots include
Gore-Tex waterproof & breathable lining – 33% more breathable than a standard boot!
Cushion 3D mesh tongue providing excellent comfort
Additional comfort from the built-in Memory Foam heel area
An individual custom fit to each wearer
DiGAfix lacing for a secure foothold inside the boot
Meindl double density sole unit
Shock absorbing sole
High rubber rand
Frontal Kevlar protection
Steel Toecap
Chainsaw protection to Class 1 [20 m/s]
Available in wide range of sizes.
If you wish to return an item ordered online, we will be happy to offer an exchange or refund as you wish, providing:
The item is in perfect, new and clean condition
The packaging is new and undamaged
The item is sent back with a returns number, within 21 days
To request a returns number please fill in our 
online return form
.
Click here to read our full returns policy
Free Delivery on orders over £100! Our free delivery service applies to orders over £100 before VAT, for delivery to UK Mainland. For smaller orders, or delivery to Scottish Highlands, Offshore Isles and Northern Ireland, there is a postage contribution based on weight. You'll be shown the delivery option(s) when you go through the checkout. Overseas delivery services: We deliver to many locations abroad. If you require delivery outside the UK, please contact us with your requirements and we will be glad to provide a shipping quote.