Home PPE & Clothing Boots Andrew Cervino Wood S3 Chainsaw Boots, Black
Andrew Cervino Wood S3 Chainsaw Boots, Black
£269.00 ex VAT(£269.00 inc VAT)
Product code:

please select size / colour
Cervino Wood S3 Chainsaw Boots Black specialist boots…
Read more
Next working day delivery
If ordered before 2pm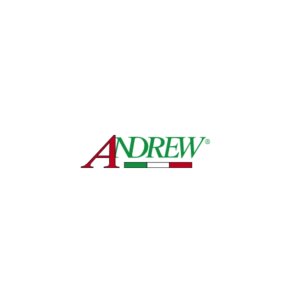 Arbpro Cervino Wood S3 Class 3 Chainsaw Boots are a specialist boots for forestry and tree surgeons manufactured by 'Andrew', a brand that satisfies all the needs and requirements of everyone who loves activities in contact with nature. Their range of footwear is purposefully designed for Outdoor, Hunting, Fishing and Recreation.
Technological and comfortable boots and made with the best materials and components.
Steel toe cap.
Features
Heavy duty Vibram® rubber sole
Each Vibram® sole has been designed to offer maximum performance, comfort and durability to even the most demanding user.
Perwanger Water Repellent Leather
The best leather is decisive for the quality of a boot. Perwanger leather – from the heart of Tyrolean Alps – is a natural product. WATER-REPELLENT, BREATHABLE, ROBUST AND RESISTANT AGAINST SCRATCHING
As one of the world's leading specialists in innovative functional systems for clothing, footwear and accessories. SympaTex is the first manufacturer in Europe to develop environmentally friendly, 100% waterproof, 100% windproof membranes and laminates with optimal breathability.
higH2Out® – additional comfort through active temperature regulation. The extra-absorbent layer of the back of the membrane soaks up sweat in seconds, spreads it over a large area and expels the moisture even more quickly, leaving the skin pleasant and dry feelin
If you wish to return an item ordered online, we will be happy to offer an exchange or refund as you wish, providing:
The item is in perfect, new and clean condition
The packaging is new and undamaged
The item is sent back with a returns number, within 21 days
To request a returns number please fill in our 
online return form
.
Click here to read our full returns policy
Free Delivery on orders over £100! Our free delivery service applies to orders over £100 before VAT, for delivery to UK Mainland. For smaller orders, or delivery to Scottish Highlands, Offshore Isles and Northern Ireland, there is a postage contribution based on weight. You'll be shown the delivery option(s) when you go through the checkout. Overseas delivery services: We deliver to many locations abroad. If you require delivery outside the UK, please contact us with your requirements and we will be glad to provide a shipping quote.