Treemotion Superlight Climbing Harness
£265.00 ex VAT(£318.00 inc VAT)
Product code:

K1180
The superlight version of the popular treeMOTION harness…
Read more
Out of stock
Product is out of stock
Join the waitlist to be notified when back in stock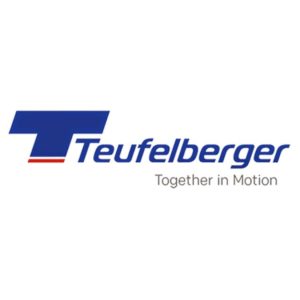 The superlight version of the popular treeMOTION harness made by Teufelberger in collaboration with the Treemagineers. Manufactured using a very thin and supple material making the harness extremely flexible and lightweight. Ideal for tasks that require repeated ascending and descending. The Superlight adapts perfectly to your body without interfering with your climbing.
The Superlight offers the high quality and comfort of the original treeMOTION (increased freedom of movement, individual gear loops, high work positioning comfort, improved distribution of load, special D-rings and an exchangeable rope bridge) but  with some adjustments making the harness lighter and reducing the cost – the Superlight has roll buckles instead of the 'seat belt' type on the TreeMotion; comes with smaller, less robust back pad (as opposed to the 'Comfort' backpad), and has a smaller, non-rated ring in the back of the harness.
In the treeMOTION system, the rope bridge plays an essential role as a central movable suspension. Three easy-to-handle readjustment mechanisms allow users to tune the front D-rings to their individual needs. The entire forward suspension system is constantly in motion and therefore ideally geared to the body movements of the climber. The leg loops function independently, providing even greater comfort. Development in cooperation with the world champion makes the treeMOTION system particularly suited for practical use and ensures excellent performance, thanks to many well-thought-out details such as stepless adjustment of suspension system for improved load distribution to hips and legs, adjustable gear loops, logical, color-coded distinction between PPE attachment points and gear loops, accessory brackets on both sides allowing 'clipped up' stowage of a chainsaw, compression straps for First Aid kit and adjustable lumbar support, possibility to work position from the side 'D' rings or the forward suspension D's.
If you wish to return an item ordered online, we will be happy to offer an exchange or refund as you wish, providing:
The item is in perfect, new and clean condition
The packaging is new and undamaged
The item is sent back with a returns number, within 21 days
To request a returns number please fill in our 
online return form
.
Click here to read our full returns policy
Free Delivery on orders over £100! Our free delivery service applies to orders over £100 before VAT, for delivery to UK Mainland. For smaller orders, or delivery to Scottish Highlands, Offshore Isles and Northern Ireland, there is a postage contribution based on weight. You'll be shown the delivery option(s) when you go through the checkout. Overseas delivery services: We deliver to many locations abroad. If you require delivery outside the UK, please contact us with your requirements and we will be glad to provide a shipping quote.