Home Climbing Equipment Harnesses Tree Climbing Harnesses treeMOTION Pro Harness
treeMOTION Pro Harness
£389.00 ex VAT(£466.80 inc VAT)
Product code:

please select size / colour
The new treeMOTION Pro has now been perfectly…
Read more
Next working day delivery
If ordered before 2pm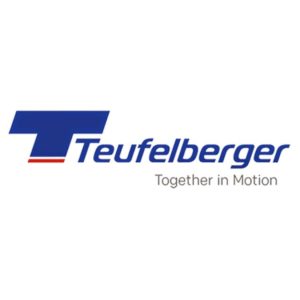 Following the trend is easy, but improving in order to help tree climbers to get more efficient is what Teufelberger commits to with its new treeMOTION Pro.
Since 2007 Teufelberger has been constantly improving its treeMOTION harnesses, with many years of listening to tree climbers, partners, and ambassadors, always with the sole objective of making the ideal harness that suits all climbing styles and climber anatomies. This is a fourth generation version of the original treeMOTION.
After more than 2 years of development, the treeMOTION Pro is now ready with these main new features:
10 years of life (from the date of manufacture)
3 sizes – Small (27-33")  Medium (31-41") Large (36-50")
Double adjustment waist buckle
More adapted to every morphology
Optional double bridge
Openable side ring for easy replacements of hip/leg connections
4 Attachment points for suspender/chest
New back and leg paddings
Improved comfort
Maximum customization
The treeMOTION series has been a success story since the beginning. Nevertheless, there was always feedback from climbers and Teufelberger remain committed to making their harnesses ever better.  One thing that was particularly important: Every person is different and so the harness should also be individually adjustable. Therefore, the harness is now available in 3 different sizes: small, medium and large.
The new treeMOTION Pro has now been perfectly customized for every climber due to its shape and adaptability. This gives the term "unisex" another, better definition in the climbing harness industry.
The 10-year lifespan and the ability to change up to 10 parts of the harness make the treeMOTION Pro the lowest TCO (Total Cost of Ownership) in the treecare industry. To ensure the sustainability of the belt even more, the treeMOTION Pro was developed so that you can replace up to 10 parts:
Bridges
Lying openable ring
leg Loops
Hip Leg Connection
Elastic of leg loops
Elastic cords for gear loops
Chainsaw ring (back side)
Back padding
Leg paddings
Through the textile attachment loops it is now also possible for the climber to attach any chest assembly directly to the treeMOTION Pro.
The main difference between the treeMOTION Essential and Pro are:
Buckles
The treeMOTION Essential is equipped with sliding adjustable buckles for the beginner climber and the treeMOTION Pro with the Cobra quick release buckles for those with more experience
Back and leg padding
The treeMOTION Essential is equipped with standard padding and the treeMOTION Pro with comfort padding. Both paddings are interchangeable.
Gear brackets
The treeMOTION Essential is equipped with 2×2 gear brackets and the treeMOTION Pro with 2×3 gear brackets plus 2×1 gear brackets downside the harness
Red elastic band to hold in place
The treeMOTION Essential is delivered without the red elastic and the treeMOTION Pro with the red elastic on waist and leg loop
The treeMOTION Pro has been certified according to the following standards:
EN813:2008, EN358:2018
ANSI Z133-2017 for arboricultural operations,
ASTM F887-20, CSA Z259.1-05, AS/NZS 1891.1:202
If you wish to return an item ordered online, we will be happy to offer an exchange or refund as you wish, providing:
The item is in perfect, new and clean condition
The packaging is new and undamaged
The item is sent back with a returns number, within 21 days
To request a returns number please fill in our 
online return form
.
Click here to read our full returns policy
Free Delivery on orders over £100! Our free delivery service applies to orders over £100 before VAT, for delivery to UK Mainland. For smaller orders, or delivery to Scottish Highlands, Offshore Isles and Northern Ireland, there is a postage contribution based on weight. You'll be shown the delivery option(s) when you go through the checkout. Overseas delivery services: We deliver to many locations abroad. If you require delivery outside the UK, please contact us with your requirements and we will be glad to provide a shipping quote.