Stein Elevate Aluminium Climbers with velcro pads, 43mm Gaffs
£319.00 ex VAT(£382.80 inc VAT)
Product code:

K4952
In Stock
Next working day delivery
If ordered before 2pm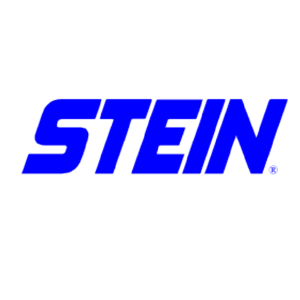 ELEVATE your Climb
The all-new STEIN ELEVATE Climbing Spurs.
The one-piece Aluminium Shank has a 5-degree off-set tilt which allows the spur to align with your stance, and facilitates the downward force required straight from the leg through the gaff into the pole or trunk. The shank is hard anodised to help protect the aluminium and prolong its durability and is fitted with a series of adjustment holes giving a 90mm height variant. Specially designed threaded inserts are used to attach the Calf Pad which avoids threading the holes in the spurs alleviating any cross-threading issues.
As all climbers' lower legs and calves are different the ELEVATE Calf Pad is manufactured from 2mm Aluminium which can be manipulated to your calf width unlike solid pads. This feature allows for a more secure fit around your calf.  The Calf Pad is fully height adjustable with a 90mm variant in height and has the option to be off-set by 4-degrees to help facilitate climber comfort.
The washable Inner Pad is ribbed vertically for added comfort and aids ventilation, the pad is secured in the Aluminium shell via heavy duty hook & loop.
The ELEVATE Spurs are secured to the leg using 100mm wide Hook & Loop system and a traditional synthetic leather strap with buckle for a secure comfortable fit.
If you wish to return an item ordered online, we will be happy to offer an exchange or refund as you wish, providing:
The item is in perfect, new and clean condition
The packaging is new and undamaged
The item is sent back with a returns number, within 21 days
To request a returns number please fill in our 
online return form
.
Click here to read our full returns policy
Free Delivery on orders over £100! Our free delivery service applies to orders over £100 before VAT, for delivery to UK Mainland. For smaller orders, or delivery to Scottish Highlands, Offshore Isles and Northern Ireland, there is a postage contribution based on weight. You'll be shown the delivery option(s) when you go through the checkout. Overseas delivery services: We deliver to many locations abroad. If you require delivery outside the UK, please contact us with your requirements and we will be glad to provide a shipping quote.