Home PPE & Clothing Boots Chainsaw Boots Scafell Lite Chainsaw Boots, Black
Scafell Lite Chainsaw Boots, Black
£251.75 ex VAT(£251.75 inc VAT)
Product code:

please select size / colour
FREE UK Delivery. Based on the successful design…
Read more
Next working day delivery
If ordered before 2pm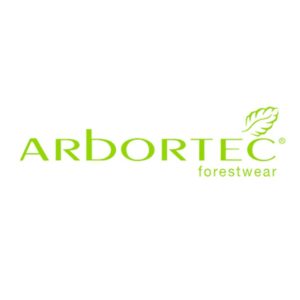 FREE UK Delivery.
Based on the successful design of the Scafell XER but with a new lighter weight sole unit and the latest Aratex chainsaw protective barrier.
One of the lightest Class 2 Boots available
BreatheDRY system gives the boot greater breathability and is fully waterproof
Incorporates I-FIT foot hugging concept
Moveable inner tongue and deep heel grip
Elasticised gaiter to keep out debris
All round anti-scuff barrier
Class 2 chainsaw protection.
Black. Also available in Lime Green or Blue.
Scafell Lite Chainsaw Boot Specs
| | |
| --- | --- |
| Tested and Certified to Class 2, giving 24m/s chainsaw protection: | vital for professional users. |
| Flexible pierce-resistant protective midsole: | full puncture protection without loss of comfort. |
| 4D SOLETM: | technically advance sole unit for arb industry. Built to work on the ground and in the trees. |
| BreatheDRY® system: | gives the boot greater breathability and is 100% waterproof. Guaranteed to keep your feet dry. |
| 3 ZONETM Lacing system: | provides ultimate support with speed roller section, heel stabilisation zone and open top hooks for hassle free tie off. |
| Grab ItTM: | allows you to put your boot on with no trouble. Simple. |
| i-fitTM: | foot hugging concept, with moveable inner tongue, deep heel grip and close fitting elasticized protection gaiter. |
If you wish to return an item ordered online, we will be happy to offer an exchange or refund as you wish, providing:
The item is in perfect, new and clean condition
The packaging is new and undamaged
The item is sent back with a returns number, within 21 days
To request a returns number please fill in our 
online return form
.
Click here to read our full returns policy
Free Delivery on orders over £100! Our free delivery service applies to orders over £100 before VAT, for delivery to UK Mainland. For smaller orders, or delivery to Scottish Highlands, Offshore Isles and Northern Ireland, there is a postage contribution based on weight. You'll be shown the delivery option(s) when you go through the checkout. Overseas delivery services: We deliver to many locations abroad. If you require delivery outside the UK, please contact us with your requirements and we will be glad to provide a shipping quote.