Petzl Knee Ascent Loop
£102.50 ex VAT(£123.00 inc VAT)
Product code:

K6366
Petzl knee ascender assembly with foot loop to…
Read more
Out of stock
Product is out of stock
Join the waitlist to be notified when back in stock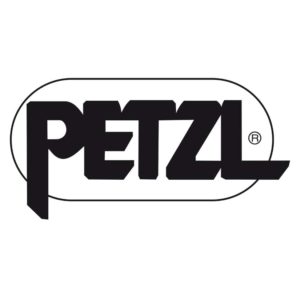 Petzl knee ascender assembly with foot loop to facilitate ascents on a single rope, for tree care.
The KNEE ASCENT LOOP assembly facilitates the arborist's ascent when using the ZIGZAG or ZIGZAG PLUS mechanical Prusik on a single rope. It contains an upper strap, a CROLL L rope clamp, a lower strap with foot loop and an XS size TOOLBAG tool pouch. The system is entirely adjustable and adapts to all shapes and sizes.
Detailed description
Facilitates ascents on a single rope:
– upper strap is connected to the mechanical Prusik to allow the ZIGZAG or ZIGZAG PLUS and CHICANE unit to be raised
– CROLL L rope clamp is integrated, for a comfortable ascent in conjunction with a PANTIN foot-mounted rope clamp (not included)
– lower Dyneema strap with foot loop for optimal foot positioning
Easy to install and remove:
– easy to put in place, thanks to connectors and adjustment buckles
– comes with XS size TOOLBAG tool pouch, making for a system that is always ready to use
– CROLL L rope clamp is easy to install, thanks to the integrated thumb catch
Multiple settings adjust to different shapes and sizes
Optimal durability, thanks to components available as spare parts
Specifications
Material(s): aluminum, steel, nylon, polyester
Weight: 280 g
Min. rope diameter: 8 mm
Max. rope diameter: 13 mm
Rope compatibility: EN 1891 type A low stretch kernmantel ropes
Documents
If you wish to return an item ordered online, we will be happy to offer an exchange or refund as you wish, providing:
The item is in perfect, new and clean condition
The packaging is new and undamaged
The item is sent back with a returns number, within 21 days
To request a returns number please fill in our 
online return form
.
Click here to read our full returns policy
Free Delivery on orders over £100! Our free delivery service applies to orders over £100 before VAT, for delivery to UK Mainland. For smaller orders, or delivery to Scottish Highlands, Offshore Isles and Northern Ireland, there is a postage contribution based on weight. You'll be shown the delivery option(s) when you go through the checkout. Overseas delivery services: We deliver to many locations abroad. If you require delivery outside the UK, please contact us with your requirements and we will be glad to provide a shipping quote.