Panther Carbon Fibre Climbing Spikes
£350.00 ex VAT(£420.00 inc VAT)
Product code:

K4895
Made from Carbon Fibre they offer the perfect…
Read more
In Stock
Next working day delivery
If ordered before 2pm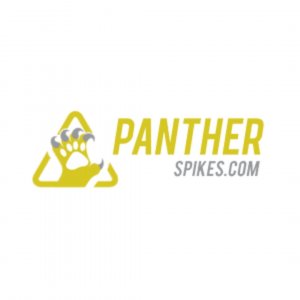 Made from Carbon Fibre they offer the perfect combination of strength and ultralight weight. Complete weight (pair) 1500 grams.
The gaffs are cast from alloy steel (Cr, Ni, Mo). After thread cutting and subsequent heat treatment, when the gaffs are tempered to a value of 1000-1200 MPa, they are screwed to the hook with a pair of M8 screws. These screws are tightened to a value of 25N / m and a layer of glue is applied to them, which prevents their spontaneous loosening. The gaffs are shaped so that they allow the leather or synthetic strap to be pulled through the gap, which ensures the stability of the foot in the area of ​​the ankle. The gaffs were also tested to 650 kg..
The third element is the shell. It is made of several layers of glass fabric and reinforced with a strip of carbon fabric. The holes in it allow this support to be moved according to the user´s needs. The shell is attached to the hook with a pair of M6 screws. The calf support, pad, is attached to this shell with the help of Velcro.  This is shaped longitudinally to provide maximum comfort to the user.
The leg is attached to the hook with a synthetic strap.
If you wish to return an item ordered online, we will be happy to offer an exchange or refund as you wish, providing:
The item is in perfect, new and clean condition
The packaging is new and undamaged
The item is sent back with a returns number, within 21 days
To request a returns number please fill in our 
online return form
.
Click here to read our full returns policy
Free Delivery on orders over £100! Our free delivery service applies to orders over £100 before VAT, for delivery to UK Mainland. For smaller orders, or delivery to Scottish Highlands, Offshore Isles and Northern Ireland, there is a postage contribution based on weight. You'll be shown the delivery option(s) when you go through the checkout. Overseas delivery services: We deliver to many locations abroad. If you require delivery outside the UK, please contact us with your requirements and we will be glad to provide a shipping quote.