Home PPE & Clothing Boots Chainsaw Boots Meindl Airstream Rock Chainsaw Boots
Meindl Airstream Rock Chainsaw Boots
£276.50 ex VAT(£276.50 inc VAT)
Product code:

please select size / colour
Free UK Delivery Meindl Airstream Rock Chainsaw Boots…
Read more
Next working day delivery
If ordered before 2pm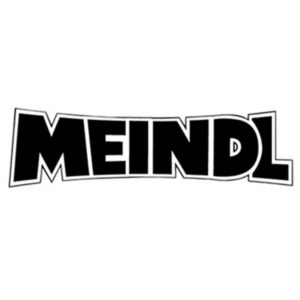 Free UK Delivery
Meindl Airstream Rock Chainsaw Boots are the latest development of the extremely successful Meindl Airstream. These chainsaw protective boots set new standards in terms of work safety and wearing comfort.
With its two-part sole, the Airstream provides stability. Movable slats made of abrasion-resistant, grippy rubber characterise the outer sole area. Inside, strong profiling with metal particles provides additional grip, including slippery surfaces.
Meindl has also equipped the Airstream Rock with a further feature, a flexible cuff closure at the heel. It provides a close-fitting finish at the top of the boot, keeping out wood chippings, dirt or snow.
The entire tongue is a combination of 3D mesh and a cushioning, reticulate, perforated sponge material that causes a pumping action. To achieve an anatomical shape, a stabiliser made from micro fleece is sewn on to the tongue. A very strong Velcro strap is integrated in the forefoot area and at the end of the tongue to secure the tongue.
Thanks to the Meindl Memory Foam System, boots fit to feet perfectly. A specially-developed combination of foams is used to pad the upper. Once warmed by body heat, the foam changes shape to exactly match the shape of the foot.
Meindl Airstream Rock Chainsaw Boots features
Further development of the proven Airstream features
High wearing comfort thanks to Memory-Foam-System (MFS)
Light toe cap made of aluminum
Gore-Tex lining
Gripping, self-cleaning "Multigrip Rock" profile with metal particles
Pronounced heel for more skid resistance
Cuff closure against dirt and wood chippings from above
Tightening loop
Flexible, pressure-free Digafix lacing
Tongue construction now features a two-piece cut resistant design. Inner part removable
Filling function of the tongue for better air circulation in the boot
Protective rubber rand encompasses the lower part of the boot
Reflective dots on the sides
Removable footbed "Air-Active drysole"
Height 20.5 cm
Weight 2160g (size 43)
Cut protection boots according to EN ISO 20345, Class 2, S2
If you wish to return an item ordered online, we will be happy to offer an exchange or refund as you wish, providing:
The item is in perfect, new and clean condition
The packaging is new and undamaged
The item is sent back with a returns number, within 21 days
To request a returns number please fill in our 
online return form
.
Click here to read our full returns policy
Free Delivery on orders over £100! Our free delivery service applies to orders over £100 before VAT, for delivery to UK Mainland. For smaller orders, or delivery to Scottish Highlands, Offshore Isles and Northern Ireland, there is a postage contribution based on weight. You'll be shown the delivery option(s) when you go through the checkout. Overseas delivery services: We deliver to many locations abroad. If you require delivery outside the UK, please contact us with your requirements and we will be glad to provide a shipping quote.