Harkie Steel Core Flipline, eye to eye, 3 metre
£49.85 ex VAT(£59.82 inc VAT)
Product code:

K3822
Harkie flipline, eye each end, 3m. EN358
In Stock
Next working day delivery
If ordered before 2pm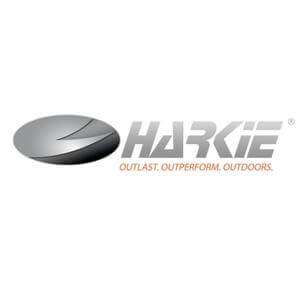 The Harkie steel-cored flip line is designed for ease for use when ascending a large stem or pole, and has a braided polyester rope sheath, and a twisted steel wire core. The 11.4mm braided outer sheath works well with a prussik or rope grab and there is an additional degree of abrasion protection afforded by the extra woven nylon protector. The flip line is tested and certified to EN358:1999, and each flip line carries a unique serial number for identification purposes.
Please note: The steel core is designed to enable the climber to 'flip' the line up a pole or tree stem with ease, and is NOT designed to resist chainsaw cuts. The use of a secondary anchor point, especially during dismantling or 'blocking down' is essential.
FEATURES
3 metre length
Protective sheath for extra abrasion resistance
Conforms to EN358:1999
If you wish to return an item ordered online, we will be happy to offer an exchange or refund as you wish, providing:
The item is in perfect, new and clean condition
The packaging is new and undamaged
The item is sent back with a returns number, within 21 days
To request a returns number please fill in our 
online return form
.
Click here to read our full returns policy
Free Delivery on orders over £100! Our free delivery service applies to orders over £100 before VAT, for delivery to UK Mainland. For smaller orders, or delivery to Scottish Highlands, Offshore Isles and Northern Ireland, there is a postage contribution based on weight. You'll be shown the delivery option(s) when you go through the checkout. Overseas delivery services: We deliver to many locations abroad. If you require delivery outside the UK, please contact us with your requirements and we will be glad to provide a shipping quote.