Harkie Bleed Control Kit with SWAT-T tourniquet & Celox gauze
£91.50 ex VAT(£109.80 inc VAT)
Product code:

C2033
Harkie Bleed Control Kit with tourniquet and Celox…
Read more
In Stock
Next working day delivery
If ordered before 2pm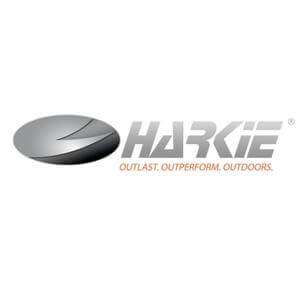 The Harkie Bleed Control Kit is designed particularly for the arboricultural industry to tackle major bleeds that are not managed by a personal first aid kit alone. This kit is an essential for every chainsaw user or other worker potentially at risk of severe bleed injuries.
All contained in a tough, water resistant pouch with adjustable straps that will attach to a harness or belt.
Contents:
Celox Z-Fold gauze
SWAT-T tourniquet
Large wound dressing
Vinyl disposable gloves
Assorted fabric plasters
Resuscitation aid
If you wish to return an item ordered online, we will be happy to offer an exchange or refund as you wish, providing:
The item is in perfect, new and clean condition
The packaging is new and undamaged
The item is sent back with a returns number, within 21 days
To request a returns number please fill in our 
online return form
.
Click here to read our full returns policy
Free Delivery on orders over £100! Our free delivery service applies to orders over £100 before VAT, for delivery to UK Mainland. For smaller orders, or delivery to Scottish Highlands, Offshore Isles and Northern Ireland, there is a postage contribution based on weight. You'll be shown the delivery option(s) when you go through the checkout. Overseas delivery services: We deliver to many locations abroad. If you require delivery outside the UK, please contact us with your requirements and we will be glad to provide a shipping quote.