Home PPE & Clothing Boots Chainsaw Boots Haix Protector Forest 2.1 GTX C/Saw Boot, orange
Haix Protector Forest 2.1 GTX C/Saw Boot, orange
£285.00 ex VAT(£285.00 inc VAT)
Product code:

please select size / colour
Free UK Delivery Your reliable companion in the…
Read more
Next working day delivery
If ordered before 2pm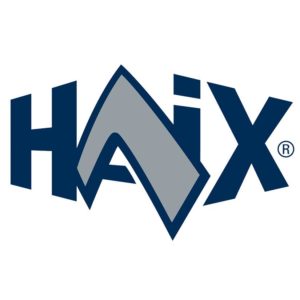 Free UK Delivery
Your reliable companion in the forest: The Protector Forest 2.1 GTX with cut protection.
Features of the Haix Protector Forest 2.1 GTX Chainsaw Boot Include:
Certified cut protection level 2
Your Protector Forest 2.1 GTX orange meets the cut protection class Level 2. This means your feet are safe from chainsaw cuts at a running speed of up to 24m/s.
Waterproof thanks to GORE-TEX®
Your feet stay dry and you stay healthy because the Protector Forest 2.1 GTX orange is permanently waterproof and extremely breathable. This is ensured by the three-layer GORE-TEX® membrane throughout the lining of the Protector Forest 2.1 GTX orange.
Breathable with Climate System
In the Protector Forest 2.1 GTX orange your foot can breathe, because a special foam system ensures that the air circulates in the shoe and moisture can escape. The Climate System works like an air conditioning system in a shoe.
Optimal hold thanks to 2-zone lacing
The Protector Forest 2.1 GTX orange adapts perfectly to your foot in both the instep and the shaft area, so that it offers you optimal support. This is ensured by 2-Zone Lacing, an innovative 2-zone lacing system for foot and upper.
Precise fit thanks to special lasts
The right shoe for your feet. Thanks to specially designed lasts, your Protector Forest 2.1 GTX orange fits perfectly and provides ultimate wearing comfort, the whole day long.
Shockproof thanks to Protective steel toe cap
The integrity of your feet is essential. The Protector Forest 2.1 GTX orange therefore features a protective cap made of shock-resistant steel. The Protective steel toe cap is anatomically shaped and meets the highest safety requirements.
Extra slip-resistant with VIBRAM
You'll stand securely in the Protector Forest 2.1 GTX orange as it smooths your path on rough terrain. The sole of the Protector Forest 2.1 GTX orange has an optimal rubber compound and is therefore particularly slip-resistant, stable and stiff. This is the VIBRAM effect incorporated into the sole of the Protector Forest 2.1 GTX orange.
Certification:
CE 0193 EN ISO 20345:2011 SB E HRO HI CI WR WRU SRC CE EN ISO 17249:2013 + AC:2014 – Level 2
Upper material:
Suede leather
Cut protection class:
class 2
Safety classification:
SB
Waterproof:
waterproof through Gore-Tex
If you wish to return an item ordered online, we will be happy to offer an exchange or refund as you wish, providing:
The item is in perfect, new and clean condition
The packaging is new and undamaged
The item is sent back with a returns number, within 21 days
To request a returns number please fill in our 
online return form
.
Click here to read our full returns policy
Free Delivery on orders over £100! Our free delivery service applies to orders over £100 before VAT, for delivery to UK Mainland. For smaller orders, or delivery to Scottish Highlands, Offshore Isles and Northern Ireland, there is a postage contribution based on weight. You'll be shown the delivery option(s) when you go through the checkout. Overseas delivery services: We deliver to many locations abroad. If you require delivery outside the UK, please contact us with your requirements and we will be glad to provide a shipping quote.