Silky Zubat Arborist Pruning Saw
£65.00 ex VAT(£78.00 inc VAT)
Product code:

D2264
The Zubat Arborist saw has extra-large teeth to…
Read more
In Stock
Next working day delivery
If ordered before 2pm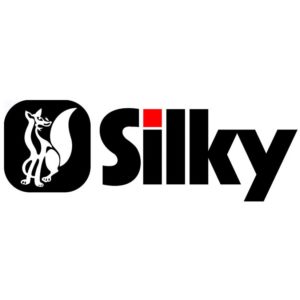 The Zubat is the most widely-used handsaw by arborists in the world. It is a versatile, powerful pull saw to be used during both precision pruning in tighter spaces and larger removals. With the new Zubat Arborist, Silky truly meets all the needs of the arborist.
This saw has a 300mm curved blade with extra-large teeth (5.5 teeth per 30mm) and quickly rips through soft, fresh wood like linden, poplar and willow. The Zubat Arborist can be identified by the chrome details of the screws and the scabbard. Thanks to the third extra roller the saw now slides even more smoothly into the scabbard.
The perfect shape of the aggressively curved blade in combination with Silky's unique teeth, will give you the speed, force and precision you need in the tree. You can easily leave your chainsaw on the ground more often, as this handsaw is an all-around pleasure to work with. Even after frequent use, the teeth will still stay sharp for a long time, leaving behind a smooth tree cut that will easily be overgrown.
Zubat blades are also interchangeable with the Zubat Professional Pole Saws for added versatility.
Zubat blades cannot be re-sharpened. The saws are designed to have replaceable blades.
If you wish to return an item ordered online, we will be happy to offer an exchange or refund as you wish, providing:
The item is in perfect, new and clean condition
The packaging is new and undamaged
The item is sent back with a returns number, within 21 days
To request a returns number please fill in our 
online return form
.
Click here to read our full returns policy
Free Delivery on orders over £100! Our free delivery service applies to orders over £100 before VAT, for delivery to UK Mainland. For smaller orders, or delivery to Scottish Highlands, Offshore Isles and Northern Ireland, there is a postage contribution based on weight. You'll be shown the delivery option(s) when you go through the checkout. Overseas delivery services: We deliver to many locations abroad. If you require delivery outside the UK, please contact us with your requirements and we will be glad to provide a shipping quote.