Protos 3M Peltor attachment bracket, per pair
£39.50 ex VAT(£47.40 inc VAT)
Product code:

B2214
The Protos® 3M™ Peltor™ Attachment Brackets allows you…
Read more
In Stock
Next working day delivery
If ordered before 2pm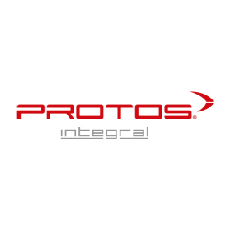 Protos® 3M™ Peltor™ Attachment Brackets
The Protos® 3M™ Peltor™ Attachment Brackets allows you to attach a range of 3M™ Peltor™ ear defenders to your Protos® Integral helmet.
The streamlined Peltor X4 ear defenders are slim enough to also be parked within the Protos® and feature 31SNR ear protection
The Protos® 3M™ Peltor™ Arm has a wider receptacle bracket, so that the 3M™ Peltor™ communication solutions fit the into the receptacle.
With the Protos® Communication Attachment Arm, it is possible to adjust the height of the 3M™ capsule and to regulate the contact pressure.
Supplied as a pair.
If you wish to return an item ordered online, we will be happy to offer an exchange or refund as you wish, providing:
The item is in perfect, new and clean condition
The packaging is new and undamaged
The item is sent back with a returns number, within 21 days
To request a returns number please fill in our 
online return form
.
Click here to read our full returns policy
Free Delivery on orders over £100! Our free delivery service applies to orders over £100 before VAT, for delivery to UK Mainland. For smaller orders, or delivery to Scottish Highlands, Offshore Isles and Northern Ireland, there is a postage contribution based on weight. You'll be shown the delivery option(s) when you go through the checkout. Overseas delivery services: We deliver to many locations abroad. If you require delivery outside the UK, please contact us with your requirements and we will be glad to provide a shipping quote.