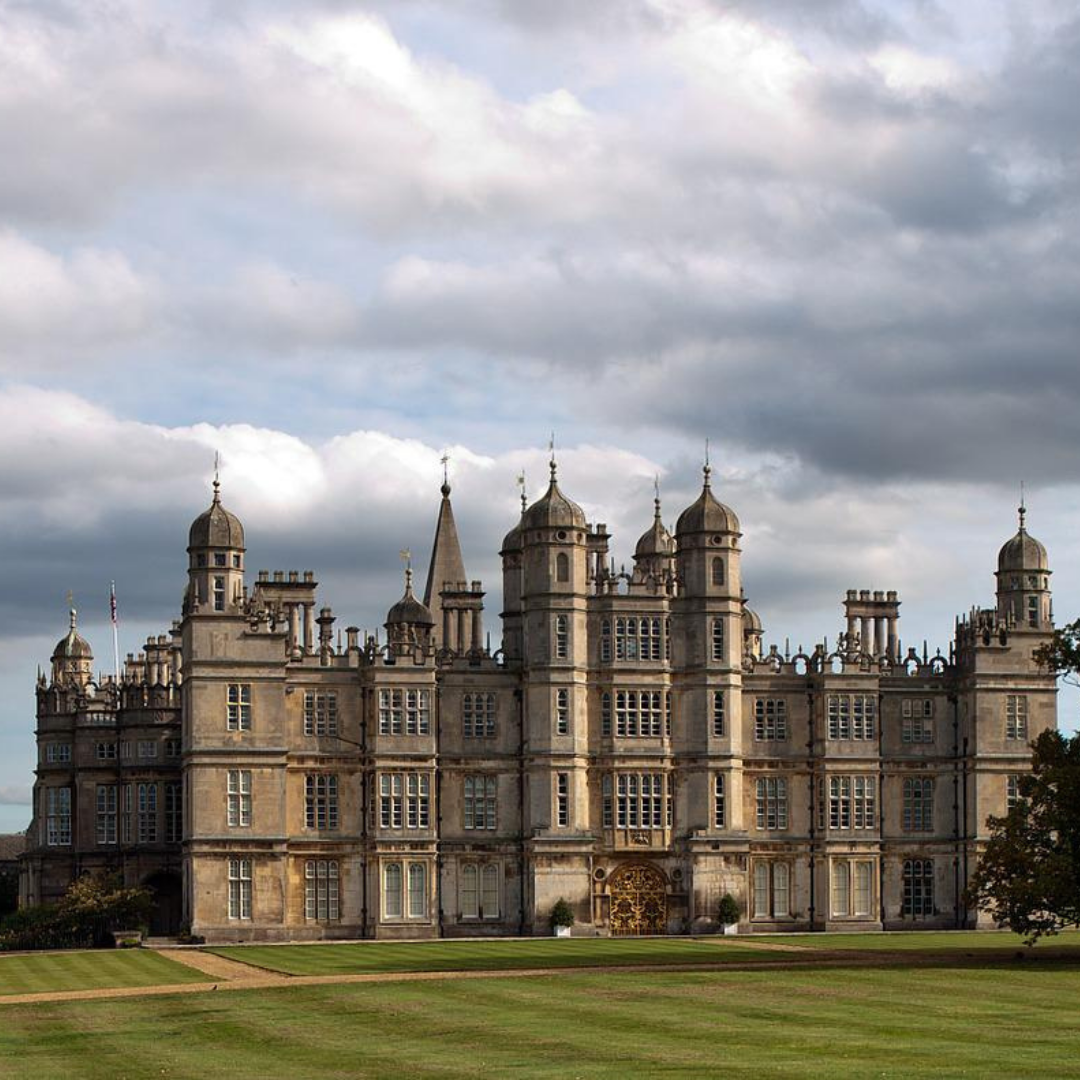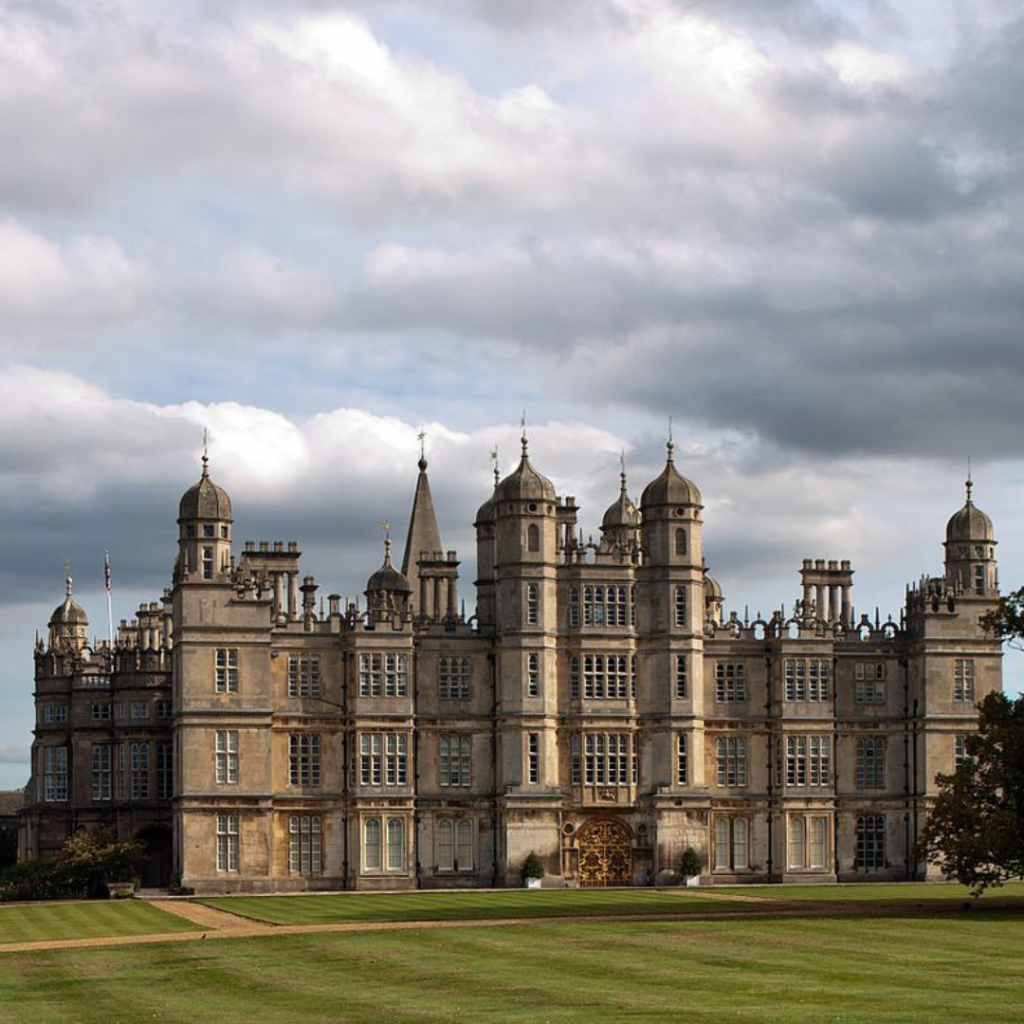 The Pretty Little Town of Stamford
Landmark Trading is situated in the picturesque town of Stamford, Lincolnshire. We began trading in 2002 and this year we celebrate 20 years of as one of the UK's leading suppliers of arborist, tree surgery, forestry, and landscaping equipment.
Having enjoyed this charming location for many years, we wanted to share some fascinating history about our ancient and vibrant town.
Stamford has been called the "the finest stone town in England". Here's a handful of other fond quotes about Stamford:
"Stamford town is as fine a built town all of stone as may be seen; it's on the side of a hill which appears very fine in the approach" (Celia Fiennes)
"The finest sight on the road between Edinburgh and London" (Sir Walter Scott)
"If there is a more beautiful town in the whole of England, I have yet to see it" (W.G. Hoskins)
"The best town we have" (Sir John Betjeman)
"The English country market town par excellence" (Nikolaus Pevsner)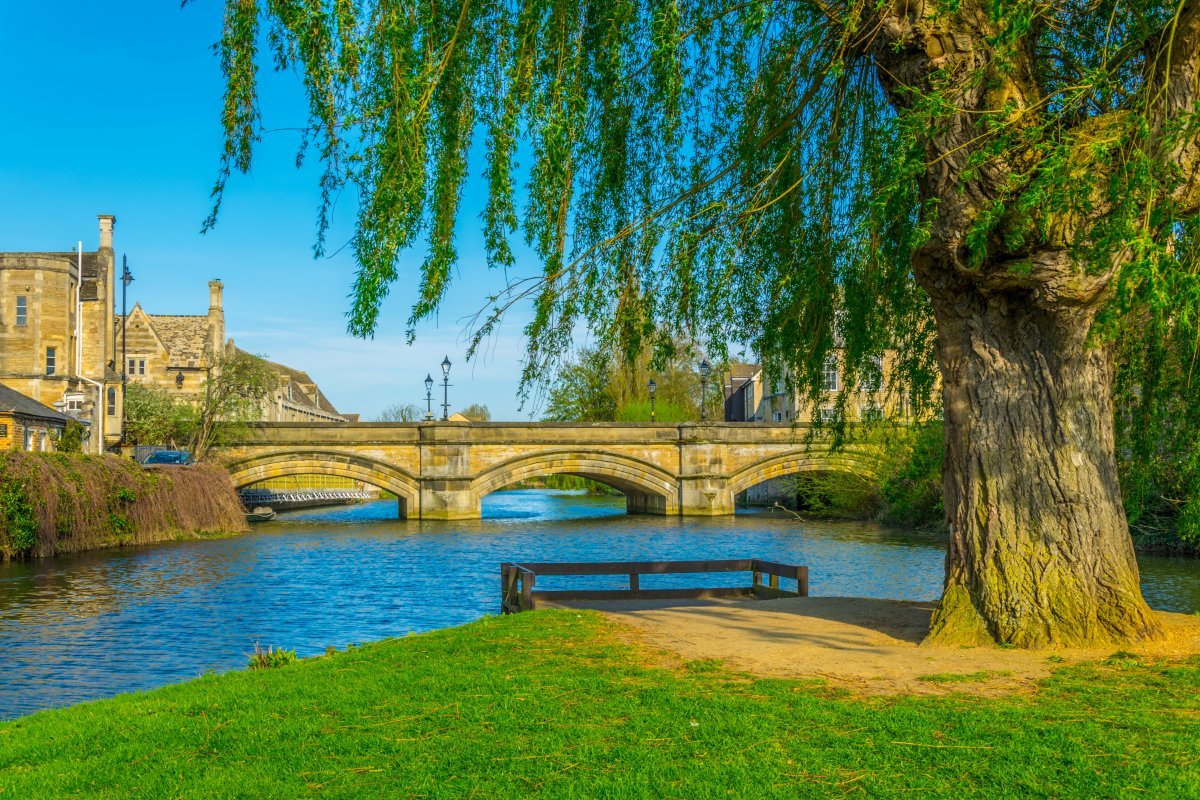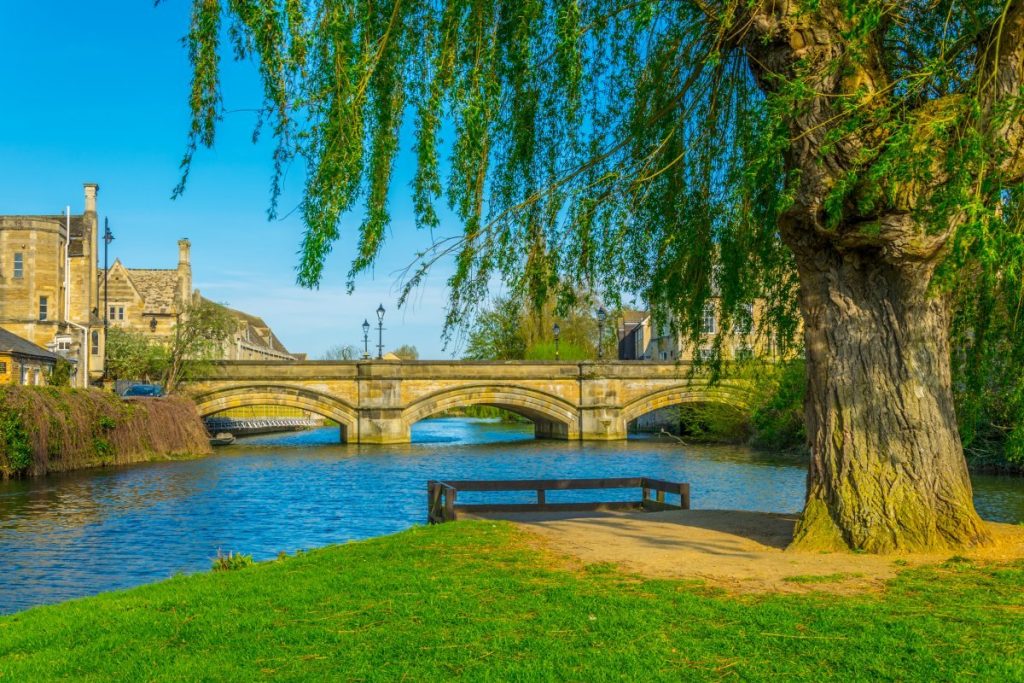 Built on Jurassic rock, Stamford has an impressive 600 listed buildings ranging from remnants of medieval monasteries to fine 18th century town houses. In 1967, Stamford became the first conservation area in England.
Its prosperity derives from the wool trade and its historical position as a mail coach inter-change on the Great North Road almost halfway between London and York.
Due to its outstanding beauty, Stamford has also featured as the backdrop for television costume dramas such as Middlemarch and the 2005 film Pride & Prejudice. It is a regular finalist in The Sunday Times 'best place to live in Britain' survey.
THE HISTORY OF STAMFORD
The Romans built Ermine Street across what is now Burghley Park and forded the River Welland to the west of Stamford, eventually reaching Lincoln. In 61 CE Boudica followed the Roman legion Legio IX Hispana across the river – a couple of plaques on Stamford buildings commemorate her fleeting visit through the town. The Anglo-Saxons later chose Stamford as the main town, being on a larger river than the Gwash.
The name Stamford was first verified in the Anglo-Saxon Chronicle, where it appeared as Steanford in 922 and Stanford in 942. It appeared as Stanford in the Domesday Book of 1086. The name means "stony ford".
In 972 King Edgar made Stamford a borough. The Anglo-Saxons and Danes faced each other across the river. Stamford was the only one of the Five Boroughs of the Danelaw not to become a county town. Initially a pottery centre making Stamford Ware, it had gained fame by the Middle Ages for its production of the woollen cloth known as Stamford cloth or "haberget", which "In Henry III's reign was well known in Venice."
Notable buildings
Stamford was a walled town, but only a small portion of the walls remains. Notable buildings in the town include the medieval Browne's Hospital, several churches and the buildings of Stamford School, a public school founded in 1532.
Burghley House is one of the largest and grandest surviving houses of the sixteenth century and a magnificent example of the great Elizabethan 'prodigy' houses. Conceived by William Cecil, Lord High Treasurer to Queen Elizabeth I, between 1555 and 1587, Burghley is a testament to the ambition and vision of the most powerful courtier of the first Elizabethan age.
A Norman castle was built about 1075 and apparently demolished in 1484. The site stood derelict until the late 20th century, when it was built over and now includes a bus station and a modern housing development. A small part of the curtain wall survives at the junction of Castle Dyke and Bath Row.
During the English Civil War local loyalties were split. Thomas Hatcher MP was a Parliamentarian. Royalists used Wothorpe and Burghley as defensive positions. In the summer of 1643, the Royalists were besieged at Burghley on 24 July after a defeat at Peterborough on 19 July. The army of Viscount Campden was heavily outnumbered and surrendered the following day.
Stamford has been hosting an annual fair since the Middle Ages. It is mentioned in Shakespeare's Henry IV, Part 2 (Act 3, Scene 2). Held in mid-Lent, it is now the largest street fair in Lincolnshire and among the largest in the country. On 7 March 1190, crusaders at the fair led a pogrom, in which many Stamford Jews were massacred.
The East Coast Main Line would have gone through Stamford, as an important postal town at the time, but objections from the then occupants of Burghley House led to it being routed through Peterborough instead. Peterborough then underwent a period of significant growth and industrialisation, leaving Stamford as a quiet market town.
During the Second World War, the area around Stamford housed several military sites, including RAF stations, airborne encampments and a prisoner-of-war camp. Within the town, Rock House held the headquarters of Stanislaw Sosabowski and the staff of Polish 1st Independent Parachute Brigade. A memorial plaque was unveiled there in 2004.
Famous people from Stamford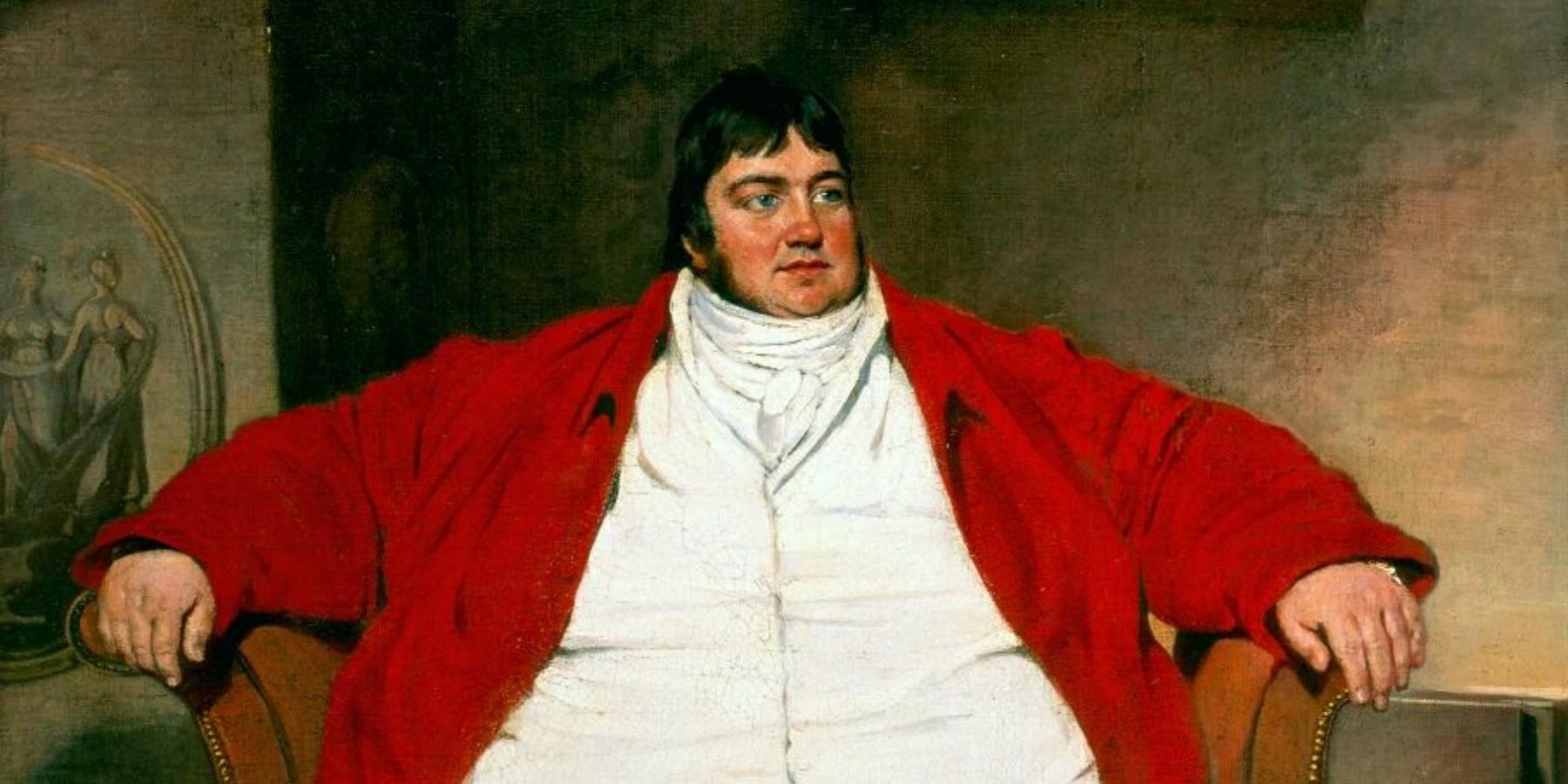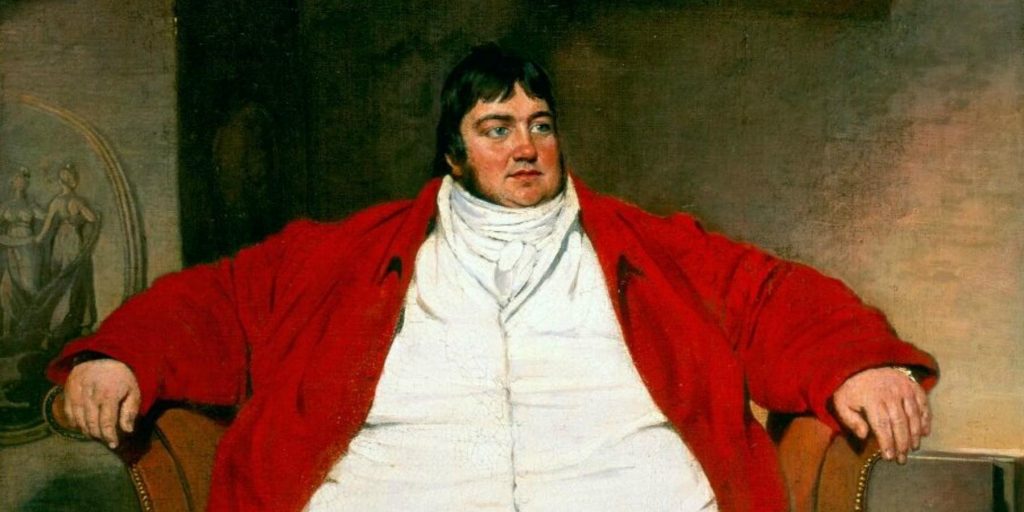 Daniel Lambert: Born on March 13th, 1770, Daniel Lambert laid claim to being the heaviest man in Britain, weighing in at 52 stone. He took over from his father as keeper of Leicester's Bridewell prison, a prison for minor offenders.
In 1804 Daniel began to travel the country to attend race meetings and to exhibit himself for money. He was renowned as a field sportsman, breeding cocks and dogs. A contemporary report said that he was a cheery man in company but shyish of being looked at.
He died on 21st June 1809, whilst visiting Stamford to attend the races here. He was staying at The Waggon and Horses, an inn on High Street, St Martin's. He is buried in the graveyard of St. Martin's Church, in High Street, St. Martins.

A window and part of a wall at the inn had to be dismantled to allow his body to be removed for burial. The coffin required 156 square feet (14.493 square metres) of wood, wheels were fitted and it took 'upwards of twenty men' with ropes to lower it down a sloping ramp into the grave.

The engraving on his tombstone can still be read:-

In remembrance of that prodigy in nature
Daniel Lambert a native of Leicester
Who was possessed of an exalted and convivial mind and,
In personal greatness had no competitor:

He measured three feet one inch round the leg and
Weighed fifty two stone eleven pounds
He departed this life on the 21st June 1809
Aged 39 years

As a testimony of respect this stone was erected by his friends in Leicester.

Stamford Town Hall exhibits a life size model dressed in replica clothes and a painting of Daniel can be seen just inside the entrance to The George Hotel.
Shopping, eating out and hotels
Stamford offers a good range of shops. Most of the national supermarkets are found here and in the town centre there are many independent shops, including a variety of clothing shops, delis, cafes, restaurants, gift shops, florists, plant shops, and beauty therapists. There are also a couple of well-known antique centres that attract many visitors.
The George Hotel is the most historic inn in town, steeped in history and offering luxury and comfort. The William Cecil Hotel, which has taken inspiration from the furnishings of nearby Burghley House, oozes with character.
Stamford boasts a variety of diverse restaurants, pubs, and cafes, such as The Toby Norris, The Crown, The George Hotel, Paten & Co, Café au Chocolat, Strays Coffee as well as the newly opened Blond Beet and Fika.
We hope you've enjoyed this resumé of our diverse and fascinating location, and if you ever get chance to stop by, take some time to stroll around and enjoy the historic charm of Stamford!
(Sources – Wikipedia, Burghley House and Stamford Civic Society)